Khuana Hawaiian Grilled Cheese Sandwich
Ingredients
| | | |
| --- | --- | --- |
| 1 tbs extra virgin olive oil | | |
| 4 fresh or canned pineapple rings | | |
| 1 onion slice about 1/8 inch thick | | |
| 1 red bell pepper sliced about 1/8 inch thick | | |
| 6 tbs butter, room temperature, divded | | |
| 4 kings Hawaiian rolls, split | | |
| 8 slices pepper jack cheese | | |
| 1/2 lb ham slices | | |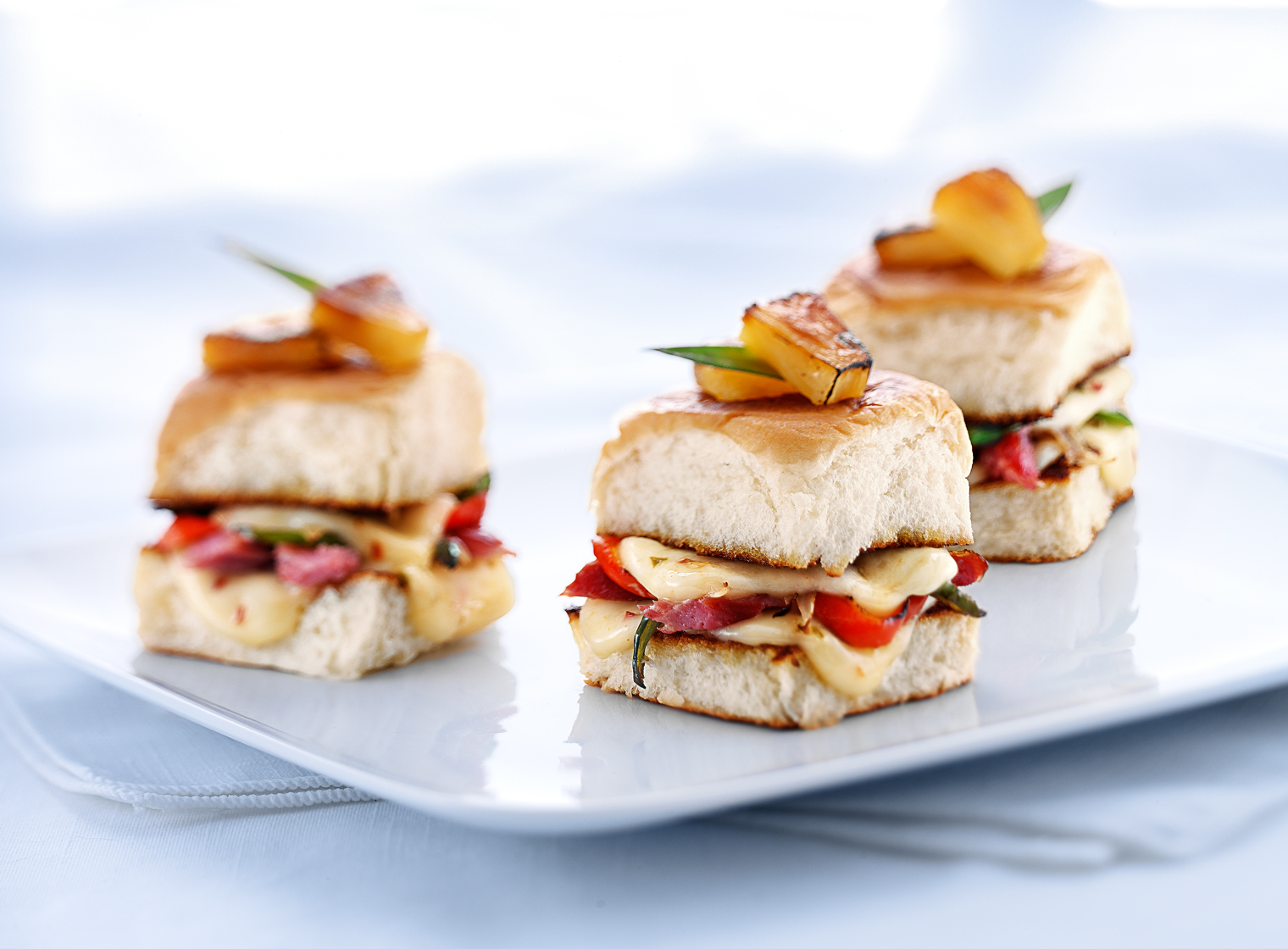 This is a Hawaiian version of the classic grilled cheese sandwich that uses Hawaiian sweet bread, pineapple, smoked ham and Wisconsin pepper jack cheese. This recipe is courtesy of Wisconsin cheese.


Heat a saute pan over high heat and add olive oil and pineapple slices.
Cook each side for about 1 minute to caramelize.
Remove pineapple and return pan to heat.
Add onions and peppers and saute for about 5 minutes. Season with salt and pepper and set aside.
Heat a large saute pan over medium heat and add 1 tbs of butter.
Add 4  slices of bread and top each with 1 slice of pepper jack, 2 ozs of ham, 1 pineapple ring and 1/4 of the peppers and onions, and another slice of the pepper jack.
Place tops on sandwiches.
Spread tops with about  1/2 tbs butter and grill until the sandwiches are golden brown on both sides and the cheese is melted, turning once during grilling.
Servings
4
Prep
20 min
Cook
10 min